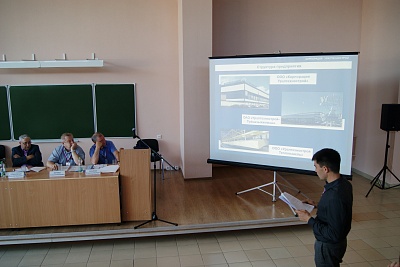 21/08/2017
At the competition of innovation projects
On August 17 the conference on the results of the competition within the framework of the Interregional Meeting of Engineers on the basis of the Ufa Technical Aviation University and one of the leading enterprises of Bashkortostan was held in Ufa.

From "Corporation Uraltechnostroy" LLC the leading design engineer Ismagilov Il'dan has performed with the subject "Mobile small-sized modular separation-filling unit". The Company's project received a diploma "For Contribution to the development of engineering activities".

The Government of the Orenburg region and the Orenburg regional Union of Industrialists and Entrepreneurs have acted as organizers of the XIV Regional competition of engineering art.

The purpose of an annual competition is acquaintance of young engineers to modern industrial technologies and discussion to leading experts and scientists of Bashkortostan and the Orenburg region innovative methods for making engineering decisions.