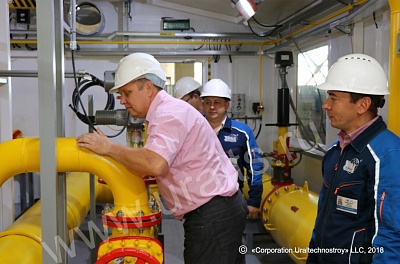 25/07/2018
Audit of welding quality management system
On July 24, 2018 based on a walk-through audit, the company quality management system was approved in terms of compliance with the requirements of two international standards: ISO 9001:2015 and ISO 3834-2 Quality requirements for fusion welding of metallic materials – part 2.

A conducting auditor was Stanislav Zrza, an auditor of association for Quality systems certification CQS-IQNET based in Prague (the Czech Republic).

No unconformities were determined during the audit.

The auditor marked high level of cleanness and tidiness at manufacturing sites, commended the worked done over adoption of a new version of ISO 9001:2015 standard, specialists' amiability and their willingness to answer any arising questions.