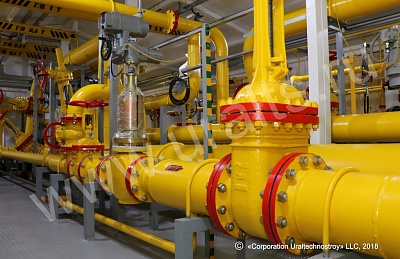 05/10/2018
Metering and regulating unit from Corporation Uraltechnostroy
At the end of 2017 our team signed a purchase order with «Sorovskneft» LLC for manufacturing and delivery of Metering and regulating unit (БИР).

This equipment serves to measure and regulate gas flow rate, pressure and temperature.

Metering and regulating unit will be located on the territory of Sorovsk oilfield of the Khanty-Mansiisk autonomous district.

Equipped with the modern means of metering and automation, the unit allows performing a range of additional measurements which can be useful in operational process.