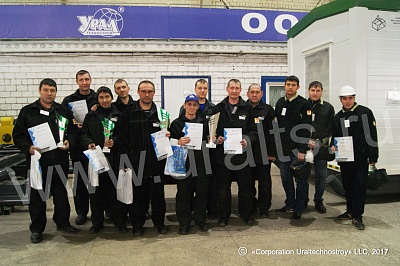 24/04/2017
The best welder of the Corporation Uraltechnostroy in 2017
On April 20, the VII-th competition for the title "The best welder of Corporation Uraltechnostroy LLC in 2017" was held on the territory of the production shop. This competition is held annually to improve the professional training of personnel, increase the prestige of highly skilled labor of working professions.
Traditionally, the contestants from Corporation Uraltechnostroy LLC and Uraltechnostroy-Tuymazykhimmash OJSC fought for the victory in two nominations:
• for welders of the site on the assembly of steel structures;
• for welders of the site on the assembly of process pipelines.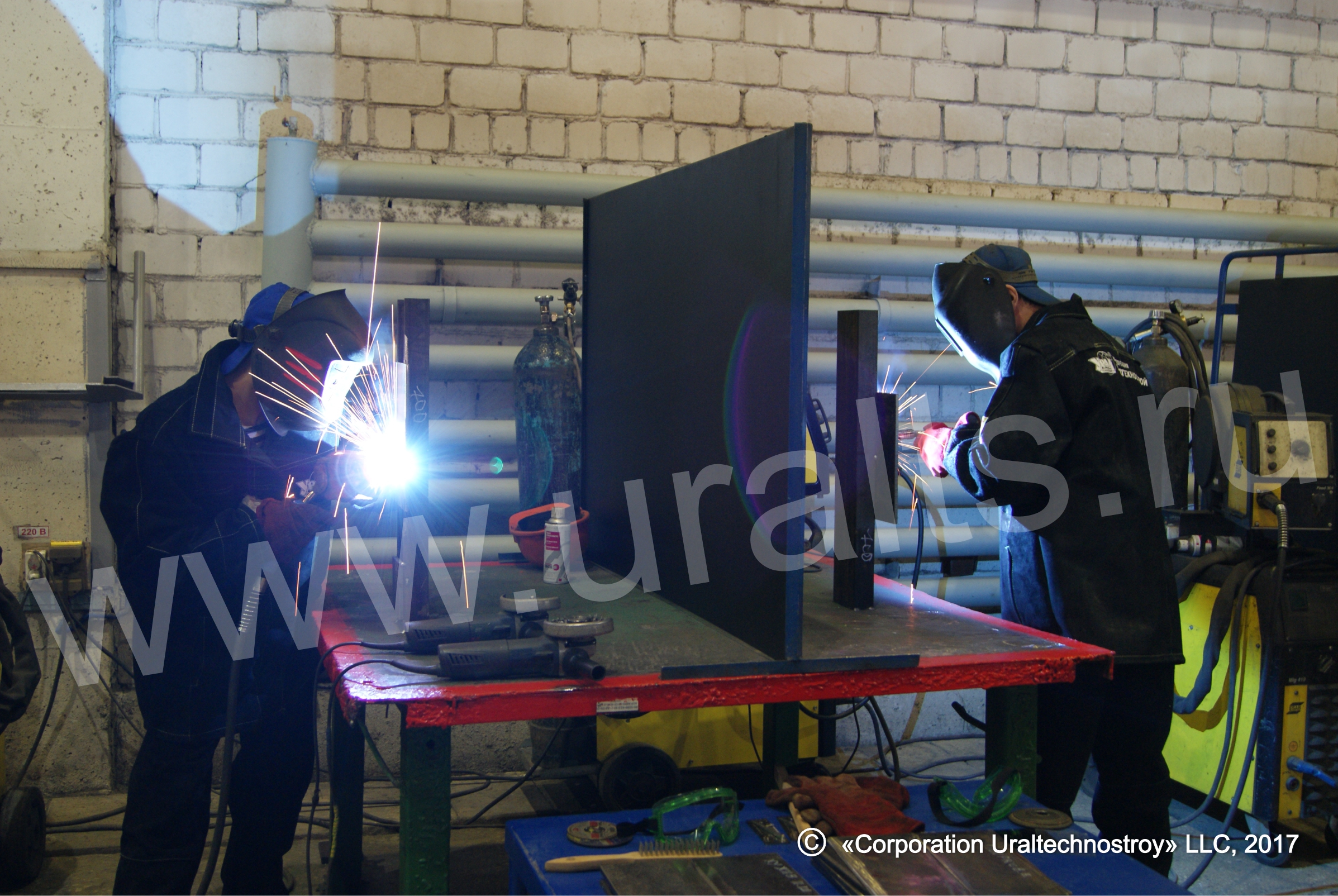 The competitions consisted of a theoretical and practical stage. The contestants had to answer questions and demonstrate preparation of the workplace, the quality of welded joints, to show the best welding time, to ensure compliance with safety regulations. The quality of welded joints was estimated by visual-measuring and radiographic methods of non-destructive testing in accordance with the requirements of Rostekhnadzor regulatory documents.

After summing up the results the winners were selected by the competitive jury, got the title "The best welder" and were awarded with cups, diplomas and cash reward.

Congratulations to the winners and we wish further triumphant success at the forthcoming professional skills competitions!