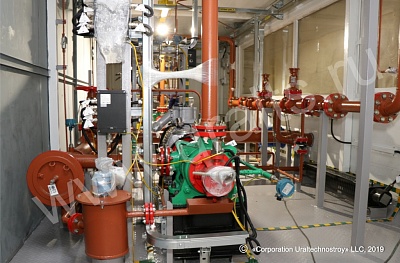 18/02/2019
The Eighth project for Rn-Sakhalinmorneftegaz
At the end of 2018 Modular Oil transfer pump station was dispatched to «RN-Sakhalinmorneftegaz» LLC. Equipment unloading was performed from the manufacturing site of «Corporation Uraltechnostroy» LLC in Ufa by rail. Having crossed all the eastern part of Russia, passing Tatar channel which divides Eurasia and Sakhalin island and crossing ferry line Vanino-Kholmsk, pump station arrived to Kydylanyi field located 80 km to the south of Okha city.

Capacity of Oil transfer pump station is 38 m3/h and pressure parameter equals 2 MPa.

Delivery was carried out within the agreed period. This is already the eighth project accomplished for «RN-Sakhalinmorneftegaz» LLC.

Looking forward to further effective cooperation!