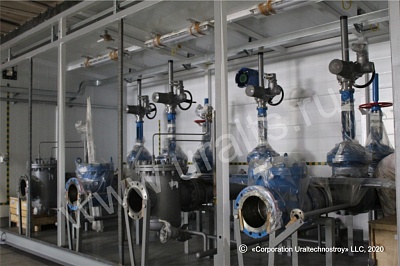 12/05/2020
Being ahead of contract dates
In the spring of this year Corporation Uraltechnostroy dispatched a number of equipment for «Gazpromneft-Khantos», including the following: modular oil pumping station (BNSN) and three water pumping station (BNSV).

Upon the request of the customer large-size equipment was manufactured and shipped in advanced contract period dates. Great amount of work was performed under serious time constraints due to the specific climate conditions at the field. A task which set to finish works until the end of winter roads functioning was accomplished.

Unchanging principle of Corporation Uraltechnostroy is to be open for mutual and rational elimination of difficulties arisen, which is the base of the company customer-oriented approach.