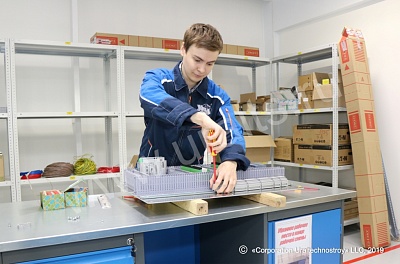 06/05/2019
Implementation of innovations
On the 6th of May Corporation Uraltechnostroy launched construction works over a site purposed to assembly and manufacture new cabinet equipment and automation parts.

The site is located in the workshop of an affiliated company Uraltechnostroy-Teplopanel. It is there where automation cabinets will be manufactured used by our customers in controlling equipment. Construction of the site was ecologically friendly as it was performed out of already existing materials. Labour Effort was also used efficiently due to employment of the in-company man power and with minimum investment.

Large site area and four working benches in-hand will allow manufacturing of several automation cabinets at the same time as well as low voltage distribution switchboards in the future.

Employees professional competence in this sector alongside with quality and operational efficiency of the assembly process will be a considerable advantage of our company manufacturing.