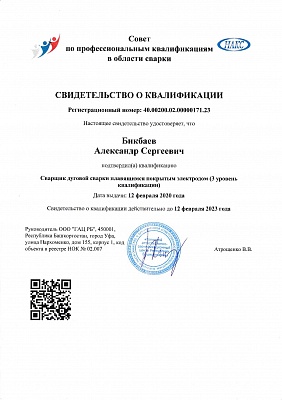 03/03/2020
Raising qualification
Striving to constantly improve one's skills is welcome and encouraged in Corporation Uraltechnostroy.

Thus in February of this year Aleksandr Sergeevich Bikbaev and Fanis Rafaielovich Gusmanov confirmed their welding qualification in gas shielded welding with consumable electrode (3rd level qualification). Both specialists got confirmation certificates from the Council for professional competence in welding field.

Congratulations to our colleagues with widening the field of activities and wishing you continued success in the future!