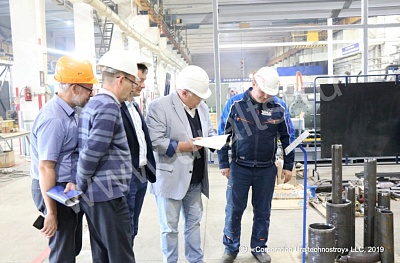 05/08/2019
Recertification audit of Welding process quality management system
At the beginning of August 2019 a recertification audit was successfully carried out which proved company's compliance with the requirements of ISO 9001:2015 and ISO 3834-2: Quality requirements for fusion welding of metallic materials, part 2.

The audit was performed by Karel Menzel, auditor of Association for Quality System Certification CQS-IQNET, from Prague (the Czech Republic).

The auditor marked high level of operating culture, professionalism, specialists' amiability and their willingness to answer any arising questions.

According to the audit results no unconformities were determined and a number of improvement recommendations were defined.