Self-contained Control Unit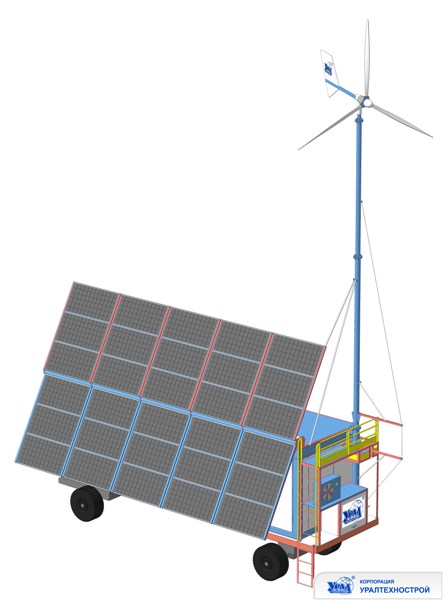 Self-contained control unit is designed to provide comfortable conditions for effective personnel operation and accommodation without external electrical and heating supply.
Self-contained control unit is an insulated vehicle-module truck with a panel and framing structure, equipped with self-contained electrical supply, ventilation, water supply, sewage, self-contained heating and conditioning systems.
Self-contained control unit is designed for use in distant and difficult to access locations, with possible prompt redisposition to another area and its rapid set-up.
Solar batteries and wind-powered generator are applied in self-contained unit as a source of electrical power. Collected from wind-powered generator and solar batteries energy is stored in accumulator battery. Installation of diesel electrical generator is purposed to provide stand-by power supply and charging of accumulator batteries. Inverter 48-230V allows to feed electrical equipment such as pumps, charging devices, laptop, TV set and others. Low-power LED lamps are installed to provide illumination.